The Diva Simple Meh Dai is a beautiful wrap carrier that can be used from approx 6 months to 2 years. You can tie the waist to the size you need and wrap across the wide straps to comfortably cross your back and support your baby. It is sewn from lovely soft Diva Basico baby wrap fabric.
It can be used for front and back carrying. If you want to use this carrier with a smaller baby, you can easily roll the waist band and scrunch in the panel to the width you need or cinch with something like a ribbon or shoe lace.
The fabric is 100% cotton of medium-thickness, slightly more dense than other Diva Milano lines, suitable for both newborns and toddlers. Woven in India.
One size (suitable for a waist up to 160cm).
SIMPLE BASICO + HOOD.
How does this compare to other Diva Meh Dai?
Please note the Simple Meh Dai is different from Diva Essenza Mei Tais - it has a simplified construction that does not have the Essenza Meh Dai adjustable back panel.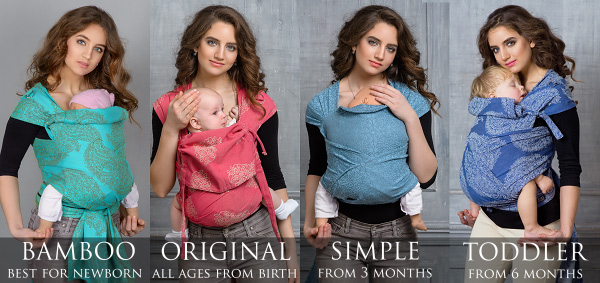 Fabric:
100% cotton
Woven in India, Sewn in Russia
Age Suitability:
Suitable from approx 6 months at full width or you can cinch the base and use from newborn.